Friday, September 18, 2015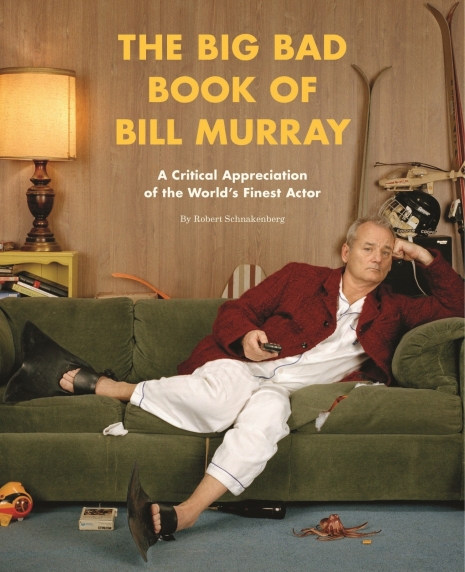 Author
Robert Schnakenberg
has recently released his latest book
The Big Bad Book of Bill Murray: A Critical Appreciation of the World's Finest Actor
.
He's the sort of actor who can do Hamlet and Charlie's Angels in the same year. He shuns managers and agents and once agreed to voice the part of Garfield because he mistakenly believed it was a Coen brothers film. Bill Murray's extraordinary career is rich with fascinating anecdotes, contradictions, and mystery, from his early success on Saturday Night Live and the biggest blockbusters of the 1980s (Caddyshack, Stripes, Tootsie, Ghostbusters) to his reinvention as a hipster icon in the early 21st century (in films like Lost in Translation and Moonrise Kingdom). And now you can get your fill of Bill: part biography, part critical appreciation, part love letter, and all fun, The Big Bad Book of Bill Murray chronicles every single Murray performance in loving detail, relating all the milestones, yarns, and controversy in the life of this beloved but enigmatic performer. These pages are packed with color film stills and behind-the-scenes photography.
In the book, Schnakenberg chronicles, among others, every reason the legendary actor has missed out on important movie roles. Here are some examples, courtesy of
Washington Post
:
"Iron Man": "We wanted Bill to consider a role in 'Iron Man,' but nobody could find him," Robert Downey Jr. said.

"Bad Santa": "According to director Terry Zwigoff, Murray made a verbal agreement to do the film, but when the time came to sign his contract, he was incommunicado," Schnakenberg writes. Zwigoff said, "I left several messages on his answering machine, but after a few weeks of hearing nothing, we eventually moved on."

"Who Framed Roger Rabbit?": "The elusive actor proved impossible to track down." (Schnakenberg adds that Murray later regretted missing out on this one.)

"Bottle Rocket": Schnakenberg notes that "Murray was traveling the country in a Winnebago at the time the film was being cast and never saw the screenplay." However, he liked Wes Anderson's style, so got on board for "Rushmore."

"Airplane!": "This is gonna work, but it's not," Murray was quoted as saying about the cult favorite, after turning down the lead role of Ted Striker.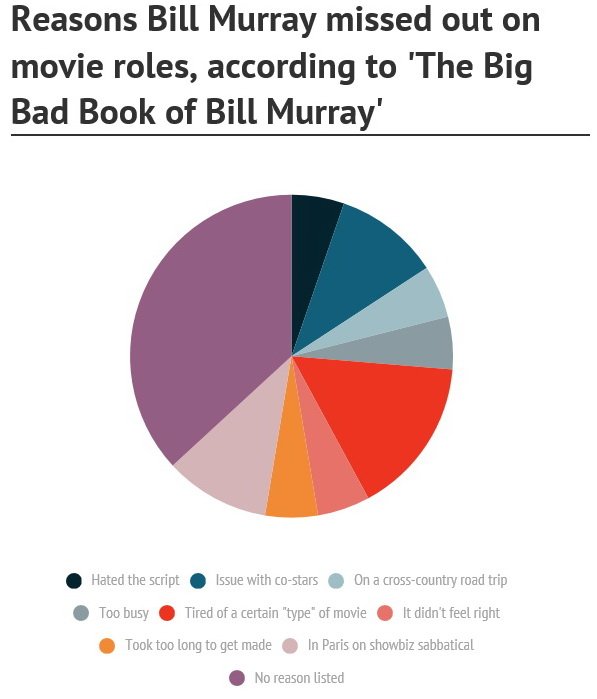 Previously:
Thrill Murray coloring book