Thursday, April 23, 2015
In their latest illustration,
Pop Chart Lab
lists the evolution of the hockey jersey, from 1905 to present day.
Hit the ice with this hand-drawn history of hockey's most fashionable (and foul-worthy) jerseys! This cherry-picked check-list of the NHL's most striking sweaters—and a few from Canadian, minor, and Olympic teams as well—skates through 110 years of high-sticking history, featuring classics like the '55 Blackhawks and the '86 Red Wings, curiosities like the '95 Bruins "Sad Bear" and the '06 Sabres "Banana Slug," and a few goon-y gaffes that should probably go in the penalty box forever (we're looking at you, '78 Canucks and '96 Lightning). They say you miss 100% of the shots you don't take, so don't lose out on this chance to score big with the hockey fan in your life.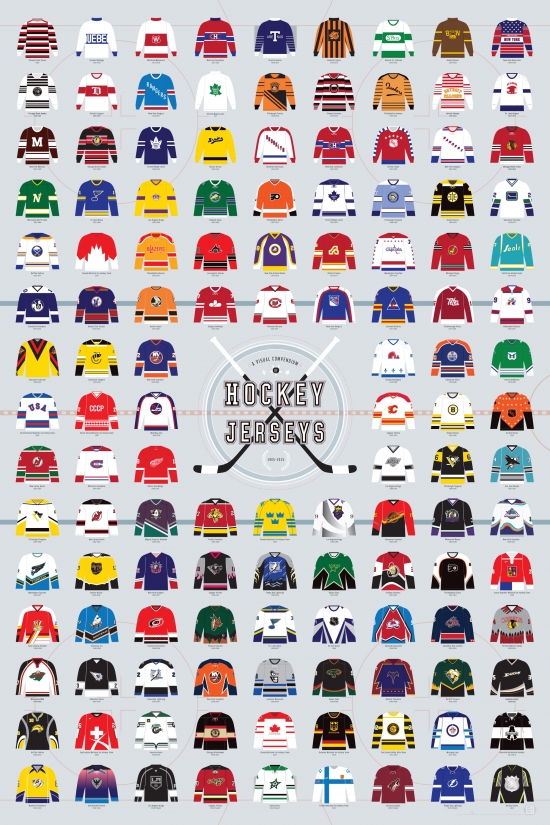 enlarge
Pop Chart Lab