Friday, March 27, 2015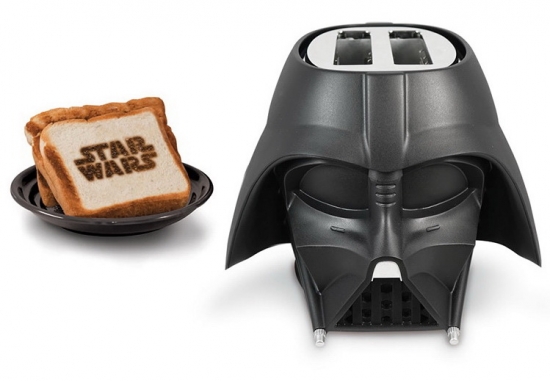 A toaster in the shape of Darth Vader's helmet that creates pieces of toast with the Star Wars logo on them:
Star Wars Darth Vader Toaster
, by
Star Wars
Molded in sturdy black plastic and meticulously detailed, the Darth Vader Toaster will make a striking addition to any kitchen counter. Pop in two pieces of bread, frozen pancakes, hamburger buns or English muffins, and in moments Vader ejects them with the Star Wars logo toasted right on them. Like your toast on the darker side? A handy dial provides temperature adjustment. Measuring a hefty 12" X 10.7" X 8.4" and weighing in at 4.1 lbs. of mystery and menace, the imposing presence of Darth Vader will help eaters start their day feeling ready to take over the planet, and anything else that might get in their way.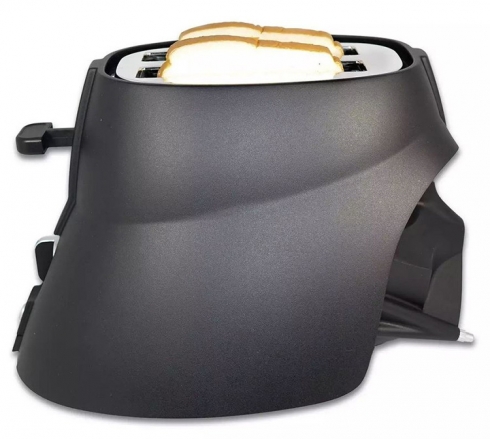 via