Tuesday, March 17, 2015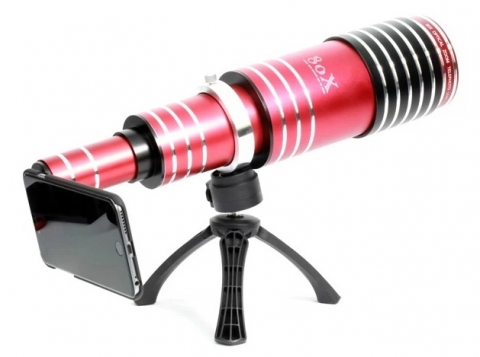 Ultra high zoom telescope for your phone:
80x mobile phone Telescope Lens with Tripod and Cover Case For iPhone 4 4S 5 5S 6 6Plus Samsung S3 S4 S5 Note 1 2 3 4
, by
Goliton
Overcome the short coming of camera cell phone that can only near-sighted, it also makes distant view for you at the moment.

Effectively avoid the contortion of image and makes the super wide angle, the lager luminous flux, the higher visual acuteness, good for color reduction, which makes the high quality of photography.

Suitable for watching match, concert, travel, animal observation, private detective to take a picture, port dispatcher of the railway and so on.

Comes with a mini tripod and a case for iphone.