Wednesday, July 3, 2013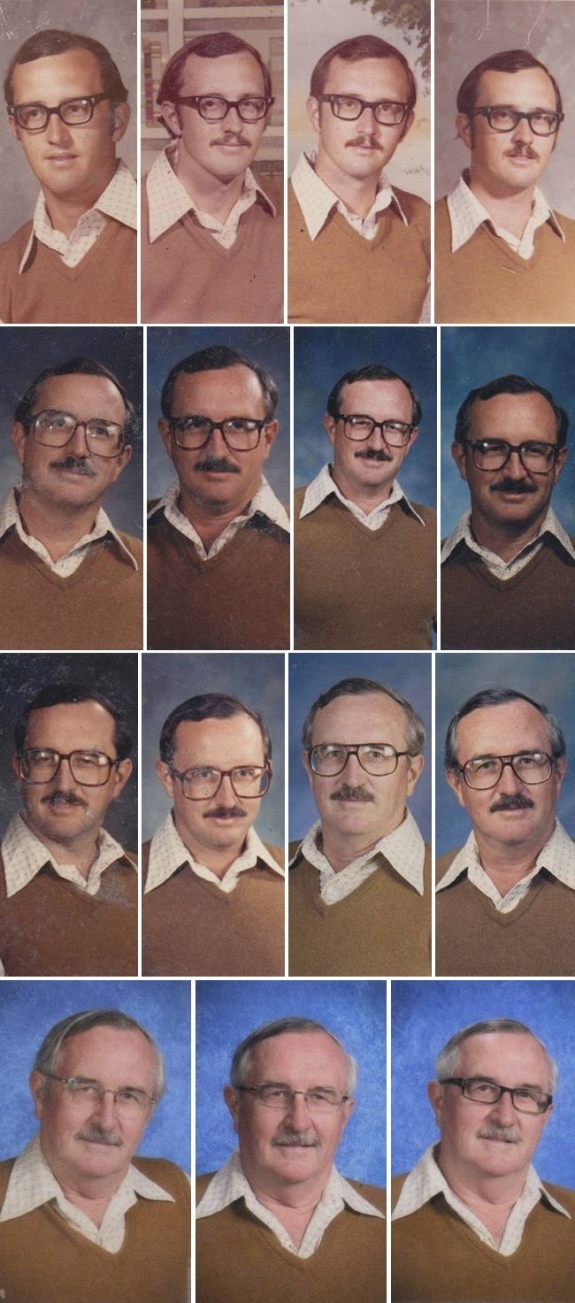 Dale Irby is a school teacher from Dallas, who has been receiving some viral attention lately for wearing the same polyester shirt and vest for his yearbook photo for all 40 years of his career.
Irby said what started off as an accident became a running joke that never got old.

A sports teacher, Irby usually wore athletic clothes suitable for exercise.

He picked the vest and shirt combination in order to look presentable for his first yearbook photo in 1973 and accidentally repeated the outfit the following year.

"I was so embarrassed when I got the school pictures back that second year and realised I had worn the very same thing as the first year," he told the Dallas Morning News.

Irby's wife, Cathy dared him to repeat the outfit for a third year. In the spirit of one-upmanship Irby continued the joke for a further five years, after which he thought "why stop?"
News.com.au