Tuesday, September 20, 2011
In 1990 (during
The Simpsons
' second season) first lady Barbara Bush gave an interview for
People
magazine, saying, among others that the show "was the dumbest thing [she] had ever seen."
Apparently, Marge Simpson took it a little personally, because she wrote her the following letter as a response: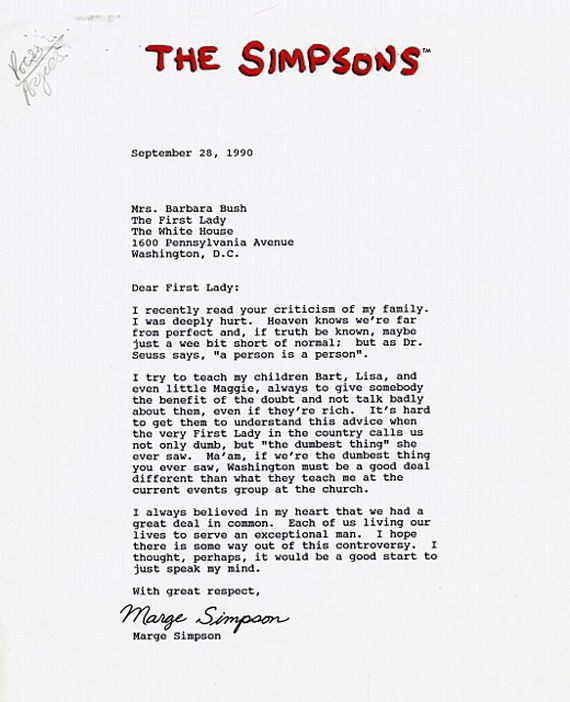 To which Barbara Bush wrote back:
Dear Marge,

How kind of you to write. I'm glad you spoke your mind; I foolishly didn't know you had one.

I am looking at a picture of you, depicted on a plastic cup, with your blue hair filled with pink birds peeking out all over. Evidently, you and your charming family — Lisa, Homer, Bart and Maggie — are camping out. It is a nice family scene. Clearly you are setting a good example for the rest of the country.

Please forgive a loose tongue.

Warmly,

Barbara Bush

P.S. Homer looks like a handsome fella!
Letters of Note