Wednesday, October 6, 2010
Pedobear shows up again when you least expect it, this time in Kiev, Ukraine: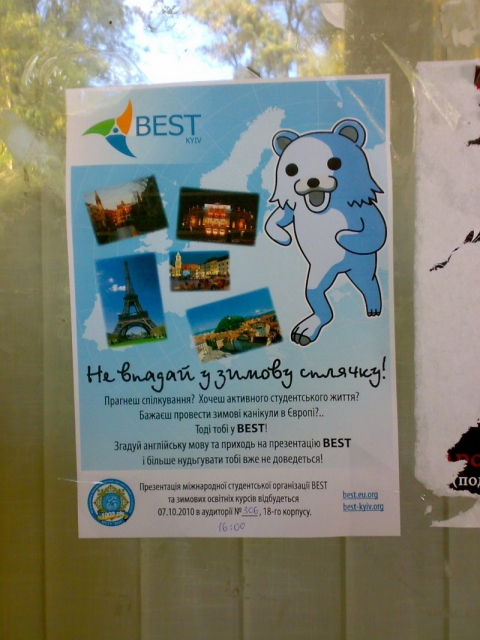 A quick translation by redditor
fellowmartian
:
Don't fall into hibernation!

Longing for communication? Want an active student life?

Want to spend holidays in Europe?

Then your place is in the "BEST"!

Recall english language and come to the presentation of the BEST

and you won't get bored anymore!