Friday, August 12, 2011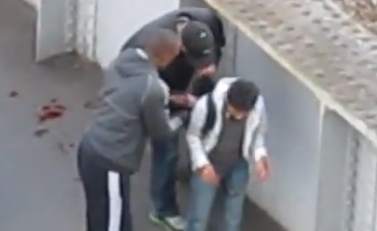 From BBC News:
London riots: Man held over Asyraf Haziq Barking mugging
:
A man has been arrested over an attack on a Malaysian student who was mugged by apparent Good Samaritans after rioters attacked him in east London.

Police said the suspect, believed to be in his 20s, was being held on suspicion of robbery in connection with the incident in Barking on Monday night.

The attack on Asyraf Haziq, 20, made headlines after it appeared on YouTube.

Mr Haziq had been on his bicycle on his way to a friend's house when he was targeted by rioters.
Video w/ Asyraf at press conference in the link