Thursday, October 22, 2009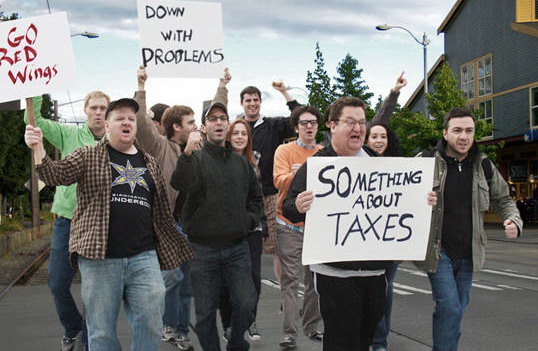 Nation's Morons March On Washington State
:
OLYMPIA, WA—With random cries of "Enough is enough," "Do something now," and "Huh?" thousands of the nation's biggest morons descended on Washington State this week, some 3,000 miles from their intended destination of the nation's capital.

The march, which had no discernable goal or message, and no official organizers, began at approximately 8:45 a.m. in front of what the morons called the National Mall, but was actually the courtyard outside the Olympia Public Library.

"More government accountability, and transparency, and accountability!" shouted grade-A moron Tammy Caldwell, 37, addressing no one in particular. "On behalf of me, and all the [morons] who came here today, listen up, greedy Washington fat cats: We're not going anywhere until each and every one of our voices is heard."