Friday, September 11, 2009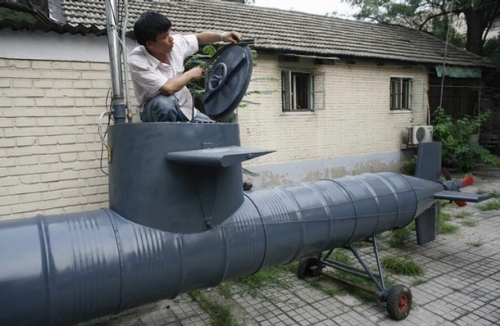 Would you go underwater in that?
Home-made submarine
:
A Chinese labourer with only a basic school education has made a submarine at home.

Tao Xiangli made the 1.6 tonnes submarine mostly from metal barrels and improvised parts by hand, reports Zhong'an Online.

The 20ft submarine is cramped inside with room for only one person but it features pressure metres, monitoring cameras, a TV set, oxygen supply and headlights. Tao said the basic submarine cost him £2,200, the equivalent of a year's pay.
Then
he took it for a ride
: