Wednesday, June 6, 2018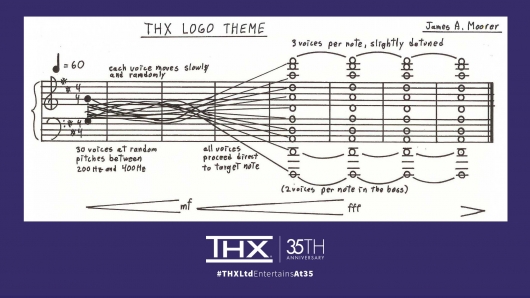 After
THX Ltd.
has made public
the sheet music for their iconic "deep note" trademark audio logo recently, YouTuber
Mach Kobayashi
decided he should make an a capella version of it.
I'm not a great singer but most of the notes were more or less in my range. So I went into GarageBand and for each note at the end, I picked some random notes in that G2 to G3 range, and sorta glissando-ed to the final note. I doubled the tempo because it seemed a little too slow as written. There were 30 tracks in all (3 tracks each for most of the final notes and 2 each for the bottom 3 final notes) so that took a little while. I dropped the top note by an octave and raised the bottom 3 notes by an octave so I could sing them a bit better. (I think the bottom notes are outside the range of human vocal chords.) And then I recorded me singing with each of those 30 tracks playing in my earbuds, pitch corrected the 4 notes in Final Cut Pro X, and edited the whole thing together.
MachWerx