Tuesday, January 16, 2018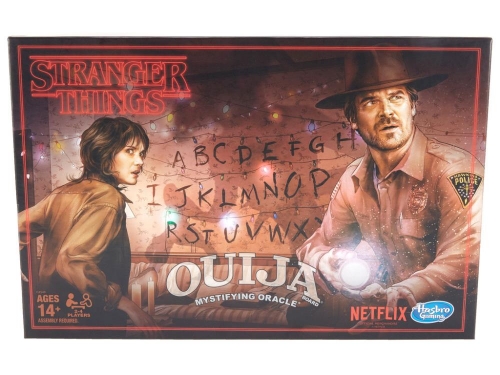 Hasbro
,
Mystifying Oracle
and
Netflix
have released a
Stranger Things version of the popular Ouija board
.
Supernatural forces were uncovered, a young boy was rescued from a parallel dimension, and monsters—both human and otherworldly—were defeated. Gather around the Ouija: Stranger Things Edition game, if you dare, and unlock secrets from a mysterious and mystifying world of the Upside Down.

Inspired by the Netflix Original Series Stranger Things this game board features the alphabet spelled out with Christmas lights like in the iconic light wall scene from the show (board does not light up). Summon the courage to ask the Ouija board questions about what happened in the Upside Down, as well as anything else you'd like to know. Will the planchette spell out the answers that you seek?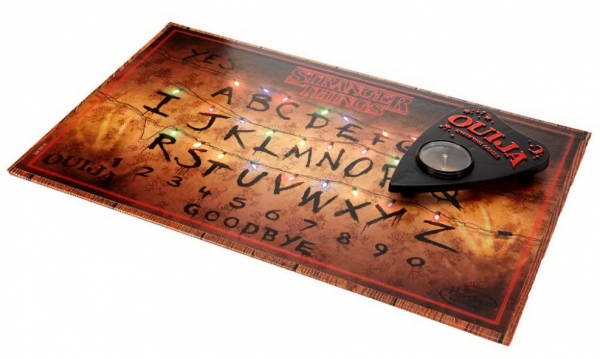 Ouija: Stranger Things Edition Game