Wednesday, November 29, 2017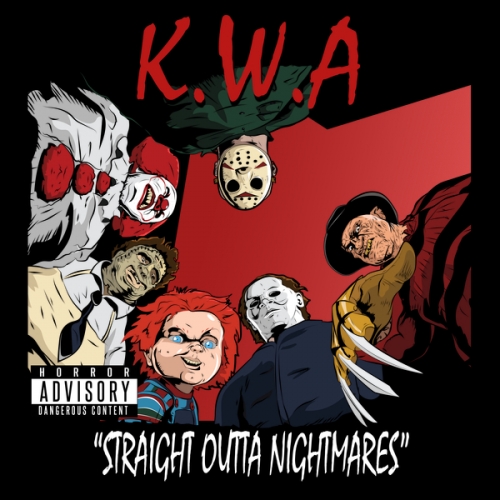 Jason Voorhees, Pennywise the Clown, Leatherface, Chucky, Michael Myers and Freddy Krueger spoof
N.W.A.
's
Straight outta Compton
album cover, in
Killers With Attitude: Straight Outta Nightmares
by
Aaron Morales
.
The boyz in tha hood are always hard- until KWA comes to town and starts cutting down those thugs who thought they were too tough to die. Slashers don't need a reason to kill, and they're not worried about their rep or how much street cred their name carries in the hood, because they are truly above judging people by their sex, race, religion or allegiance- because they're all nothing but victims to Jason, Chucky, Freddy and the rest of their bloody crew!
via