Wednesday, November 29, 2017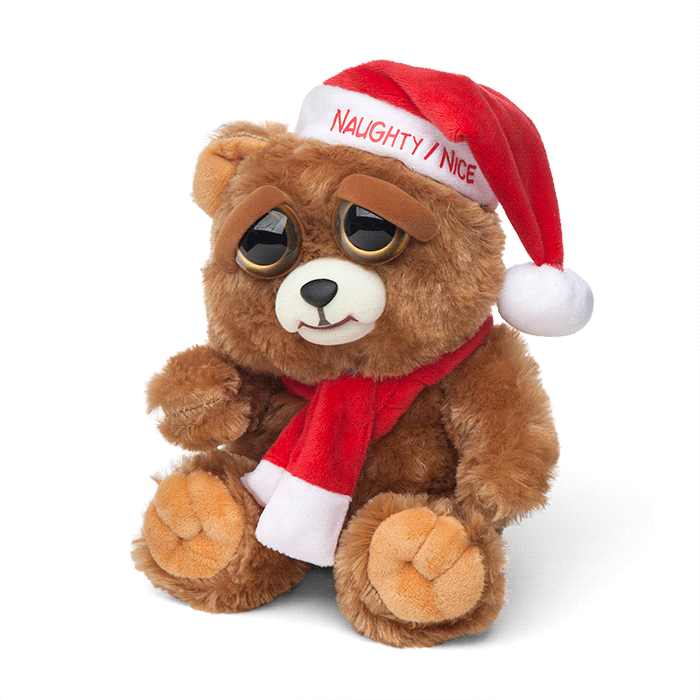 The creators of
Feisty Pets
,
The William Mark Corporation
, have released a Christmas version of their famous plush toy: the
Feisty Pet Santa Bear
.
Feisty pets are a line of plush animals with "stuffed attitude"! Each pet changes expression from cute to 'feisty' when you gently squeeze it behind the ears. No batteries or extras necessary. Captivate and entertain any audience, young or old with these unique and animated animals! They're great to cuddle and play with, but are also perfect for a hilarious and innocent prank on friends and family! Collect each charismatic character - dog, cat, monkey, bear, bunny, panda, and lion.
Get it
here