Tuesday, July 4, 2017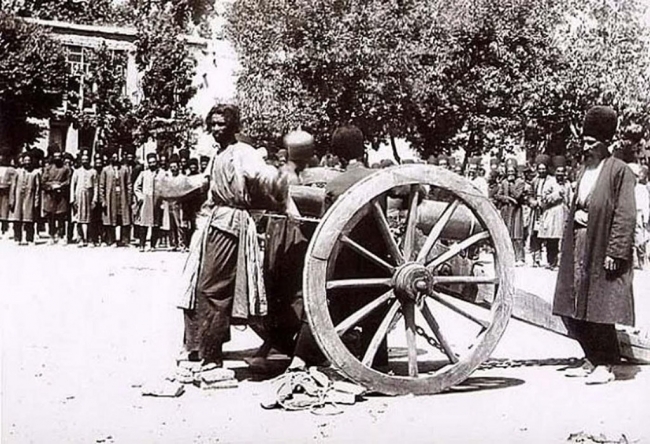 Blowing from a gun
was a method of execution practiced in many parts of the world since the invention of the cannon until the 20th Century, but mostly in India.
George Carter Stent
, a British official with the Chinese Maritime Customs in the 1870s describes the procedure:
The prisoner is generally tied to a gun with the upper part of the small of his back resting against the muzzle. When the gun is fired, his head is seen to go straight up into the air some forty or fifty feet; the arms fly off right and left, high up in the air, and fall at, perhaps, a hundred yards distance; the legs drop to the ground beneath the muzzle of the gun; and the body is literally blown away altogether, not a vestige being seen.
via