Friday, November 20, 2015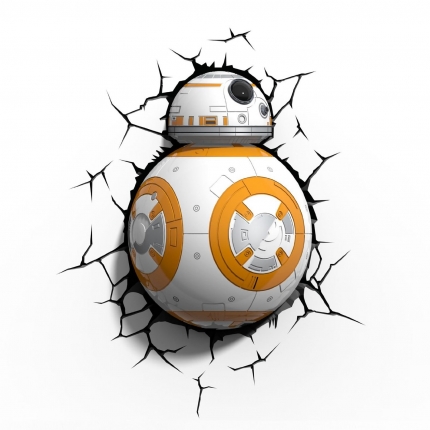 The rolling BB-8 droid from the upcoming
Star Wars - Episode VII: The Force Awakens
mounted on your wall, as a night light:
Star Wars BB-8 night light
, by
3D Deco Light
Now one of everyone's favorite new Star Wars Episode 7 character can be yours with the BB-8 3D Night Light. When mounted to the wall with the cracked sticker it will appear as though the BB-8 is breaking through your wall. BB-8 is battery operated and uses 3 AA batteries sold separately. The battery operated LED light and convenient on/off/ timer switch makes it ideal for rooms with limited wall outlets. It is sure to be a hit with the Star Wars fan in your life.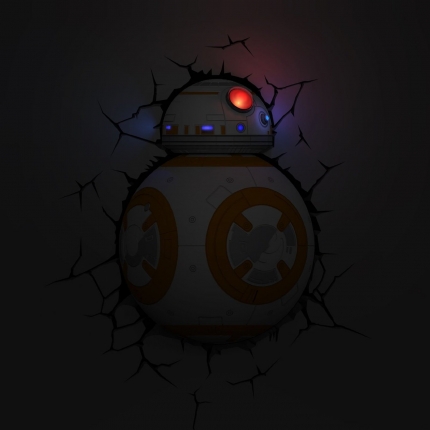 Get it
here
Also:
R2-D2 night light