Wednesday, August 12, 2015
Shutterstock
and
Pop Chart Lab
have prepared this interesting illustration that showcases how the
Star Wars
universe has influenced the film and television industries.
As we gear up for the release of Star Wars Episode VII: The Force Awakens, the first film in the series to be helmed by someone other than George Lucas, we decided to look back at the impact that this franchise has had, not only the science fiction landscape, but on pop culture as a whole.

Using photos, vectors, and illustrations from the Shutterstock collection, we worked with the talented team at Pop Chart Lab to explore Star Wars' influence on the entertainment industry.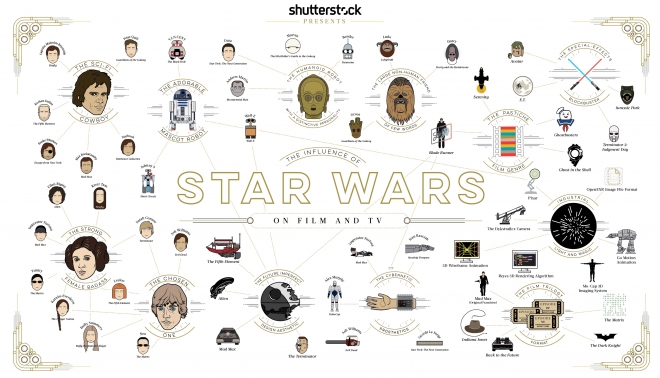 enlarge
Shutterstock Blog
|
via