Monday, July 13, 2015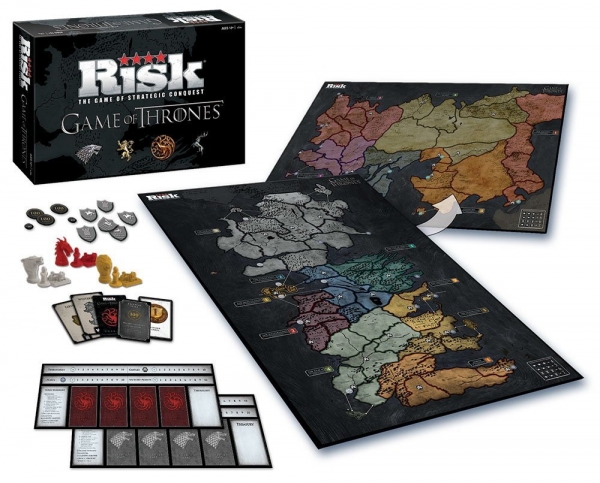 USApoly
,
Hasbro
and
HBO
have teamed up to create
Risk: Game of Thrones
, a themed version of the classic board game Risk based on the epic fantasy series from
George R.R. Martin
.
RISK: Game of Thrones' Edition Game escalates 'Risk', the classic game of strategic conquest, to an epic level of chaos and war in a battle for the Iron Throne. Featuring striking game packaging, two custom-designed game boards, three ways to play, seven finely sculpted armies, and more than 650 total pieces, this game of strategic conquest will test the wits and bravery of both Risk and Game of Thrones fans. So, ready your swords for battle as you vie for domination of the Seven Kingdoms and beyond, because in RISK: Game of Thrones Edition Game only one victor can sit on the Iron Throne.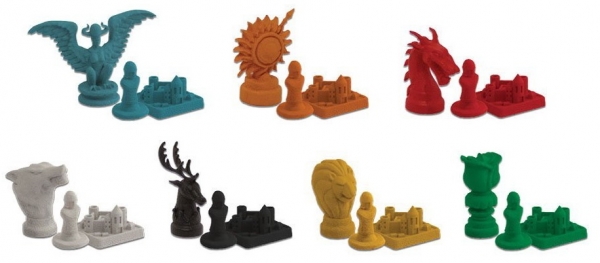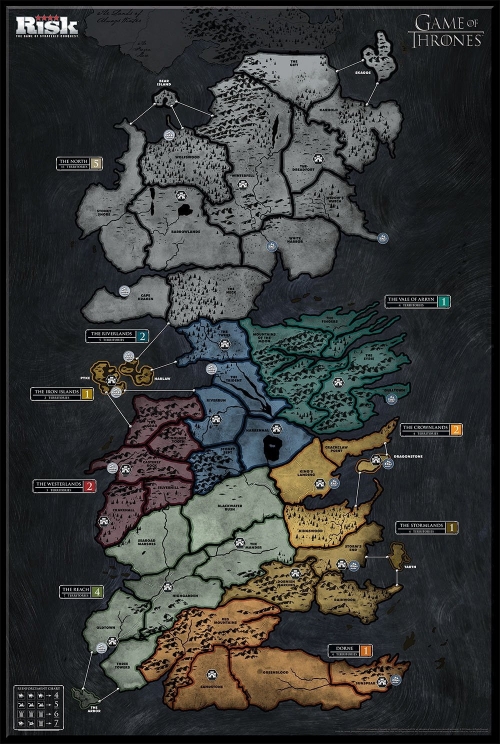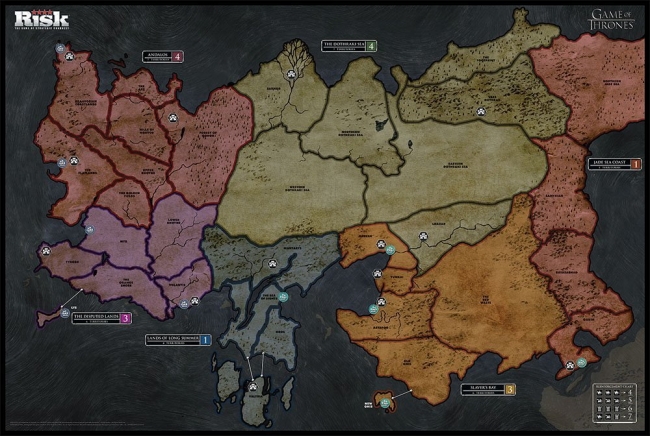 Available for pre-order on
Amazon
and
Entertainment Earth
via