Friday, April 10, 2015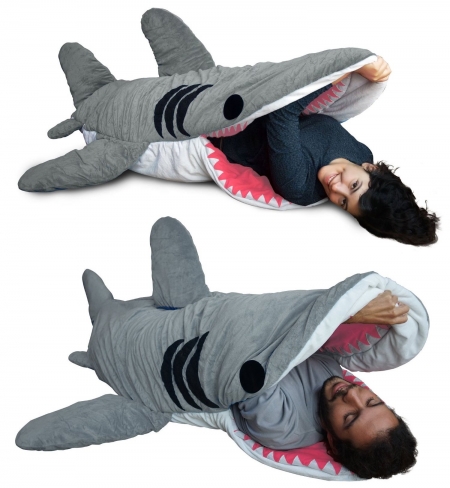 A 7-foot great white in which you can cozily sleep in:
The Chumbuddy
, from
Animewild
It's a stuffed toy! It's a sleeping bag. IT'S A SHARK! The new Chumbuddy 2 is easier to carry and more functional as a real sleeping bag. Hand made with care and love! The model in the product picture is 6'3 (192 cm).
Also:
Alligator sleeping bag