Tuesday, February 24, 2015
YouTube user
Andrew MacDonald
was in a serious car crash last month and he filmed himself while the emergency rescue personnel was freeing him from the wreck.
Andrew recently wrote on YouTube:
I'm okay. On January 11th, 2015 I Fell asleep behind the wheel at 530 in the morning after after a long night in Victoria, BC. Drove straight into a pole on the drivers side at 60km/h in Duncan, BC. Suffered a broken right arm. Broken left Femur. Broke both knee caps. And both ankles.

Went for major surgery in Victoria which took total 14 hours over a couple days. Metal plates and screws all over. Spent a month in hospital. Only 1 hot nurse :| But I'm home now. And recovering quickly! 
Here are some photos of the car after the accident: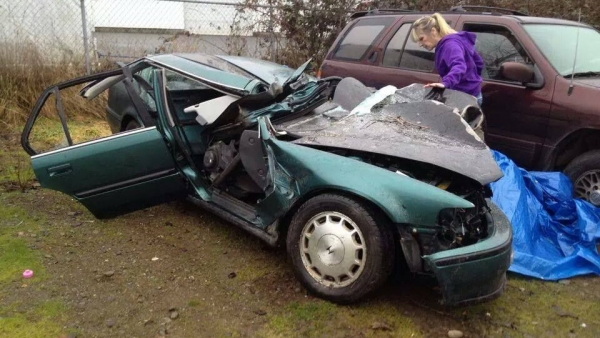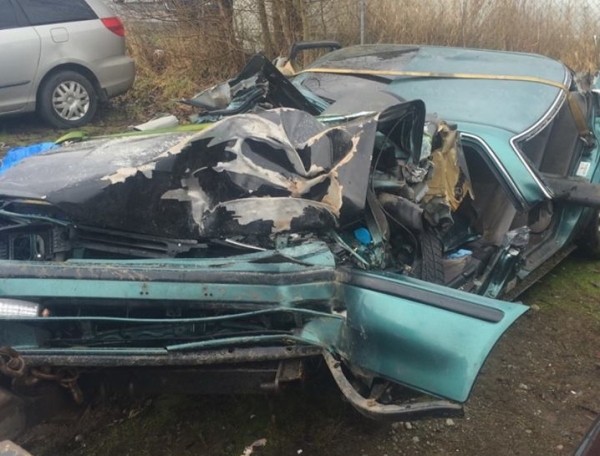 via