Thursday, January 15, 2015
16-year-old British LEGO enthusiast
Fithboy
has created a timeline of the Jewish Holocaust as a history project for school, and was kind enough to share pics of it.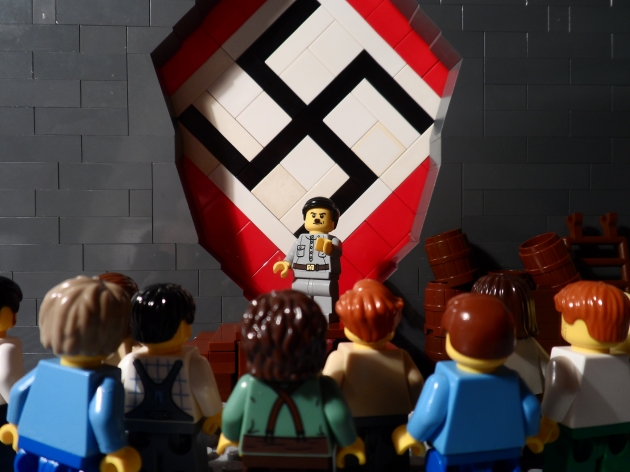 January 1933 - Adolf Hitler is appointed Chancellor of Germany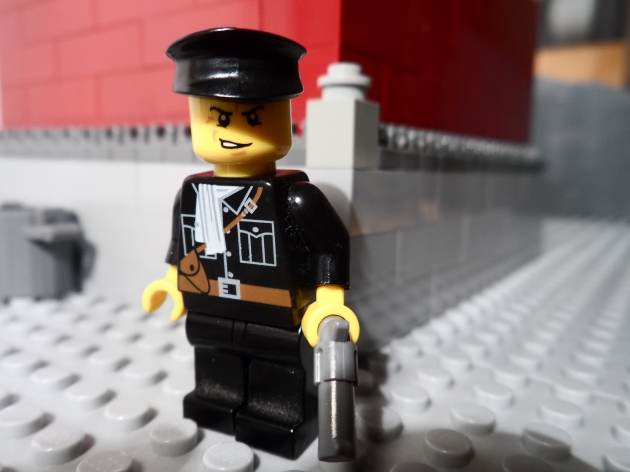 February 1933 - 40,000 SA and SS men are sworn in as auxiliary police.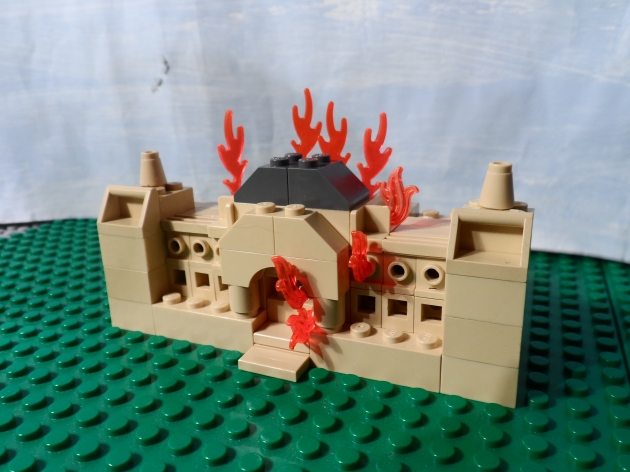 February 1933 - The Reichstag building is burned, probably by the Nazis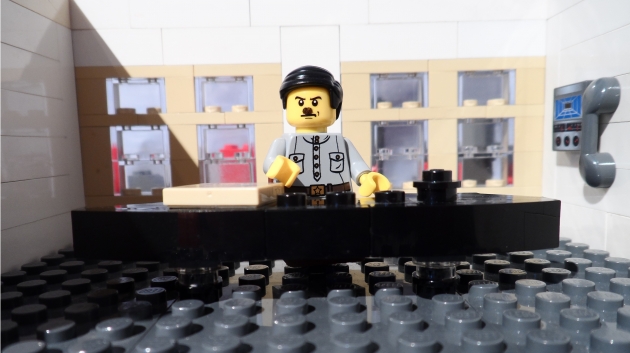 February 1933 - Emergency Powers are given to Hitler

The rest - after the jump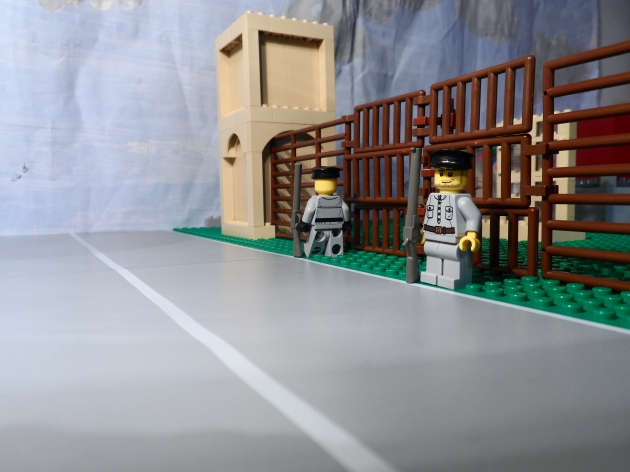 March 1933 - The Nazis open the first concentration camp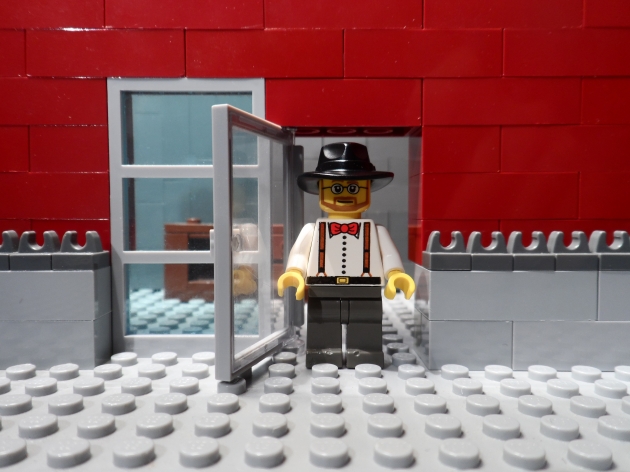 April 1933 - Nazis define Jews as non-Aryan and boycott Jewish owned business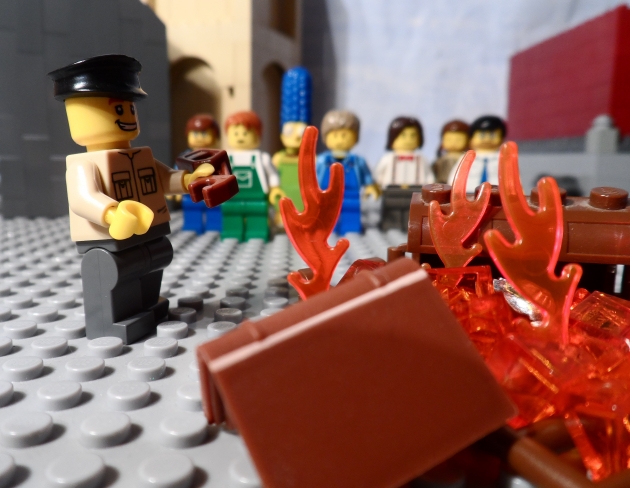 May 1933 - Jewish books are burned in Berlin and other German cities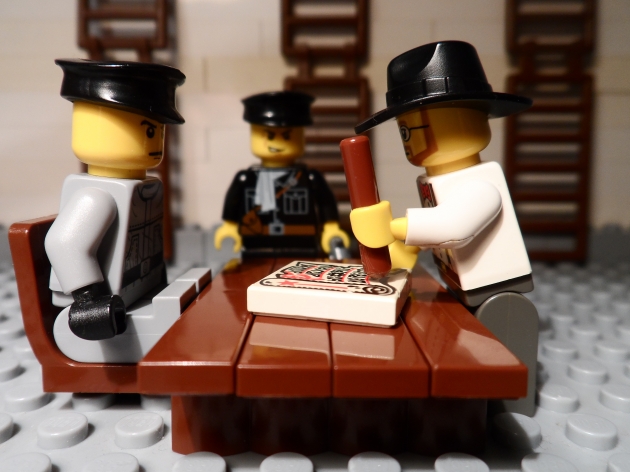 1933-1938 - Jews lose almost all rights and are opressed by the Nuremberg Laws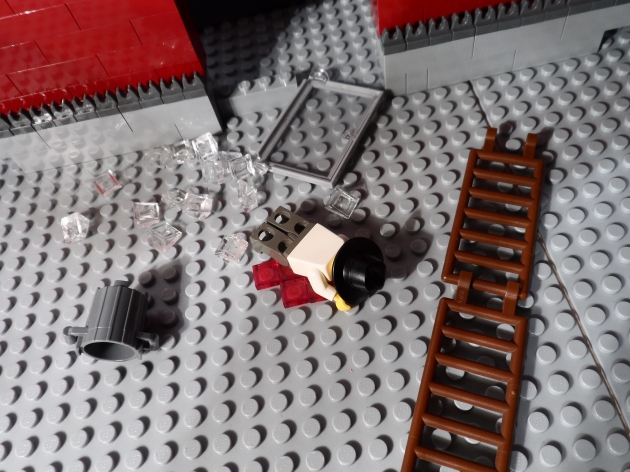 November 1938 - "Kristallnacht" ("Night of the Broken Glass") - riots that destroy Jewish shops and businesses. German police overlook it.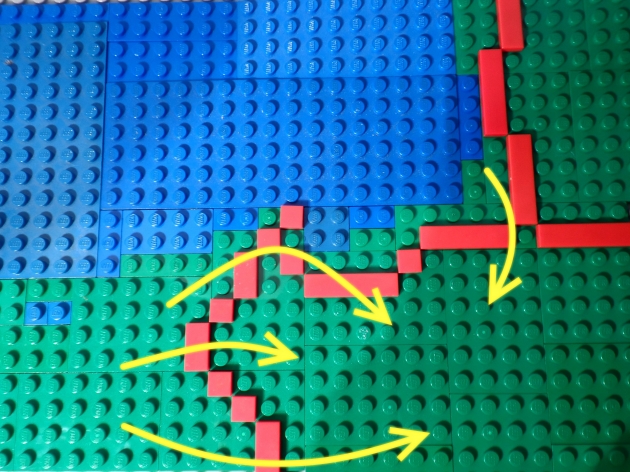 September 1939 - Germany invades Poland. WWII has begun in Europe.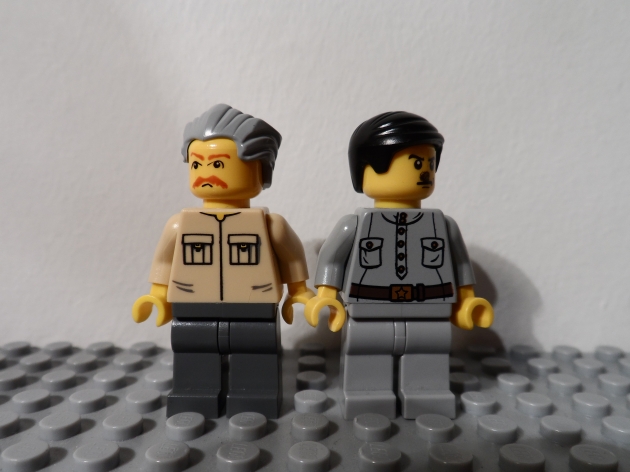 September 1939 - Stalin's Russian troops invade Eastern Poland. He and Hitler plan to split the land between them when the country is occupied.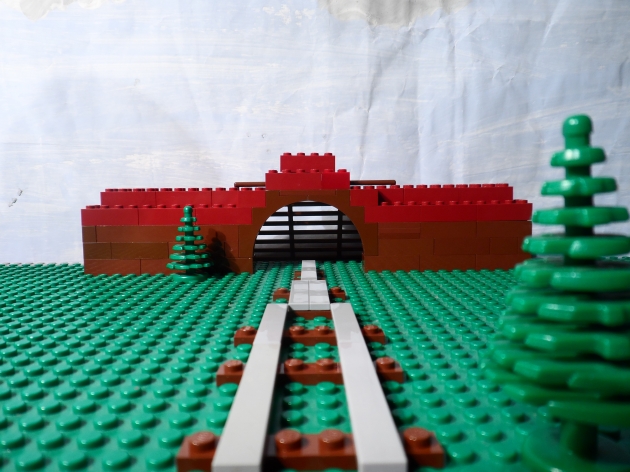 October 1941 - Auschwitz is opened. Jews from around Europe will be killed here in their millions over the next few years.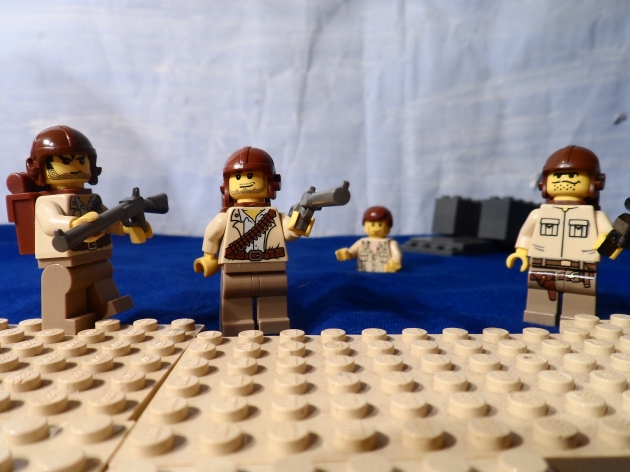 June 1944 - D-Day. Allied troops land in Normandy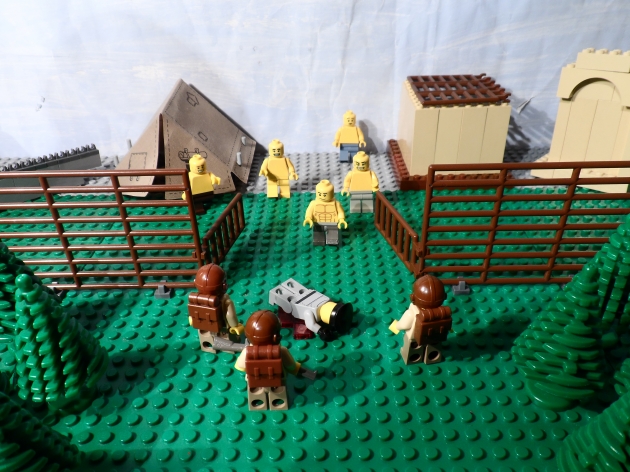 1945 - As the Allied forces push through Germany they liberate concentration camps.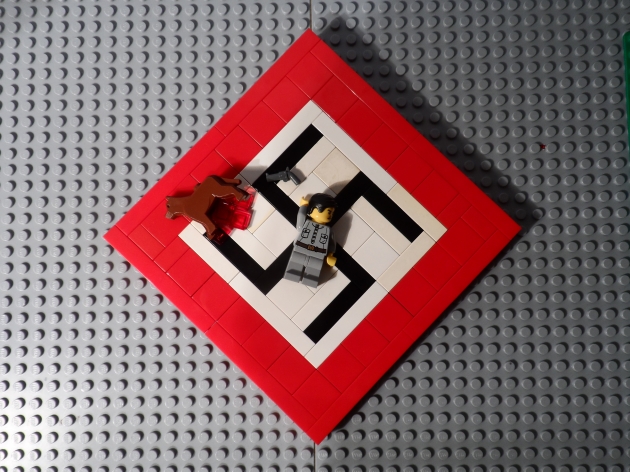 April 1945 - Hitler commits suicide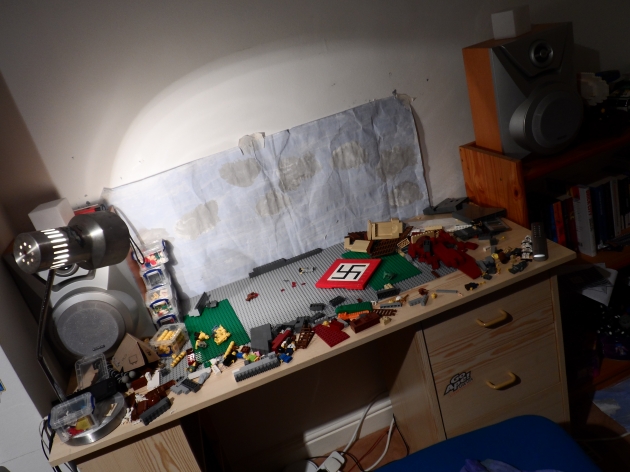 January 2015 - The artist's desk, after doing doing the "Lego Holocaust"


Flickr | via