Wednesday, November 5, 2014
Washington, DC-based high school teacher and Star Trek fan Tom Schutt dressed as Captain Jean-Luc Picard for last year's Halloween, after receiving treatment for cancer and losing his hair to chemo. This year, he recovered and went as Commander Riker.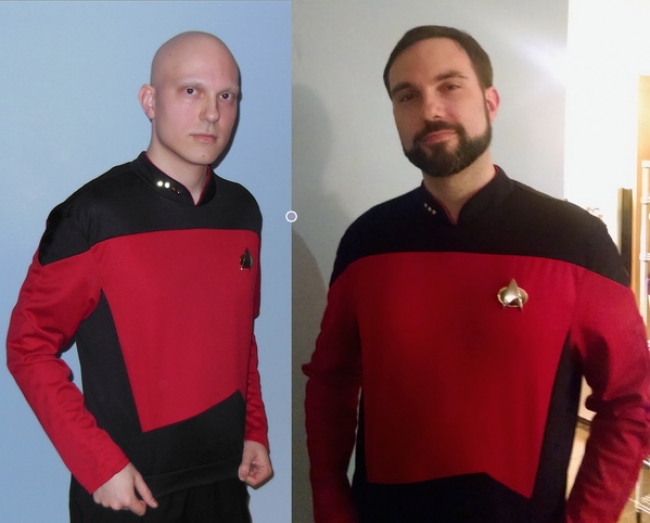 His friend,
Annalee Horne
tweeted the above picture
.
via