Thursday, November 27, 2014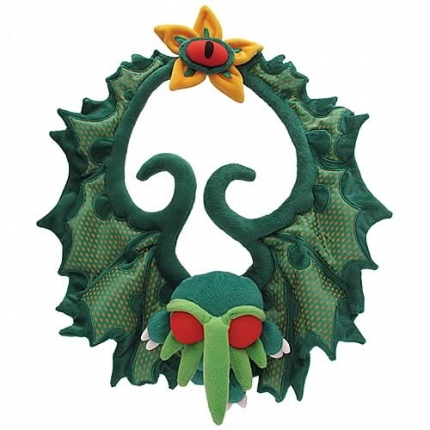 Cthulhu Plush Wreath
, by
Toy Vault
Cthulhu never looked so good. This colorful 18-inch plush makes an entertaining addition to your Christmas celebration... or whatever it is you celebrate where a Cthulhu wreath would come into play. Hang it on your door or wall and let the Great Old One watch over your party and guests!

(to the tune of Jingle Bells)
Devour Souls, Tasty Souls.../Eat them every night/Oh what fun it is to knosh everyone in sight/
Devour Souls, Tasty Souls.../I like the ones in fright/Oh what fun to gulp them down, every single bite!