Friday, October 31, 2014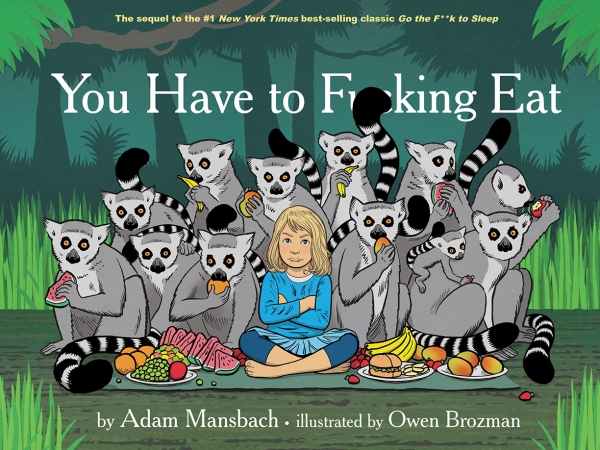 After teaching kids to go to sleep on time in his previous best-seller
Go the F**k to Sleep
, author
Adam Mansbach
returns with one more "educational" book that tackles another age-old battle between parent and child:
You Have to F*****g Eat
.
From the author of the international best seller Go the F*** to Sleep comes a long-awaited sequel about the other great parental frustration: getting your little angel to eat something that even vaguely resembles a normal meal. Profane, loving, and deeply cathartic, You Have to F***ing Eat breaks the code of child-rearing silence, giving moms and dads new, old, grand- and expectant, a much-needed chance to laugh about a universal problem.

A perfect gift book like the smash hit Go the F*** to Sleep (over 1.5 million copies sold worldwide!), You Have to F***ing Eat perfectly captures Mansbach's trademark humor, which is simultaneously affectionate and radically honest. You probably shouldn't read it to your kids.

Take a peek in the book