Monday, October 13, 2014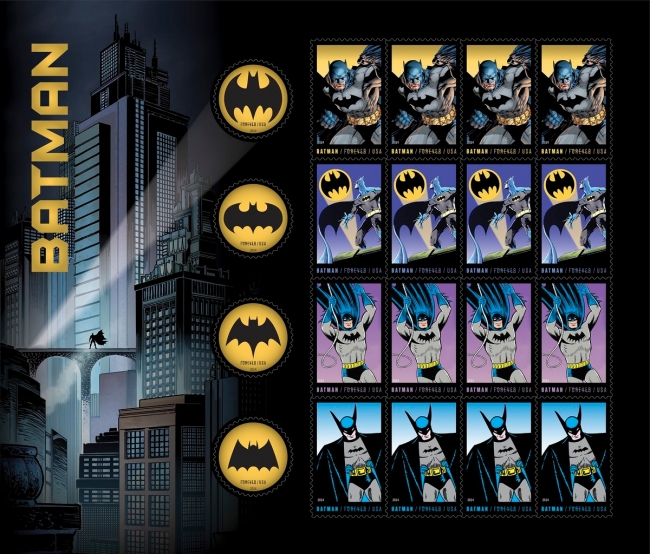 For the 75th anniversary of Batman, the
US Postal Service
has issued a series of stamps featuring the Dark Knight.
For 75 years, Batman has protected Gotham City from the forces of evil. Since his debut, he has become one of the most iconic super heroes in history. This year, the U.S. Postal Service® chronicles the evolution of the character, from his origins to present day.

This new issuance showcases eight unique designs in a sheet of 20 stamps. Four versions of the iconic DC Comics super hero are depicted from four eras of comic book history. In addition, there are four incarnations of the Bat-Signal.
They are available for order
on the USPS store
via