Wednesday, August 20, 2014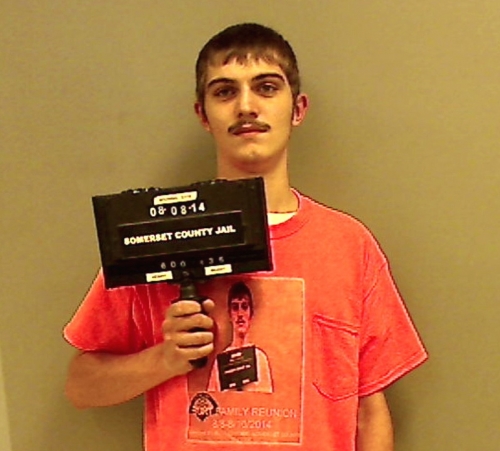 19-year-old Robert Burt, from Pittsfield, Maine, was booked last week while wearing a shirt that featured an image of a mug shot of himself taken after a previous arrest for drunk driving.
As seen in the above mug shot, a coworker of Burt's at a Pittsfield restaurant created a shirt with a reproduction of the booking photo taken following his mid-June arrest. The t-shirt photo was captioned "Burt Family Reunion 8/8-8/10/2014" (an apparent reference to an incarcerated Burt relative) and "sponsored by Bud Light and Somerset County Sheriff."

Beneath Burt's mug shot was a second image showing a cat sitting on a couch flanked by a TV remote and a bottle of Bud Light. The cat photo, sadly, was too far down the shirt to be captured by the jail's mug shot camera.
The Smoking Gun
|
via