Thursday, August 28, 2014
In light of the recent
ALS Ice Bucket Challenge
,
Vox.com
analyzes data provided by the
U.S. Centers for Disease Control and Prevention
and compares the diseases people raise money for with the diseases that kill most people.
Between 5,000 and 6,000 people in the US die from ALS every year. (The most accurate and recent data available came from CDC, which reported that 6,849 people died from motor-neuron diseases including ALS in 2011.) To put that number into context, consider the chart below: it shows money raised from popular fundraisers and the number of related disease deaths.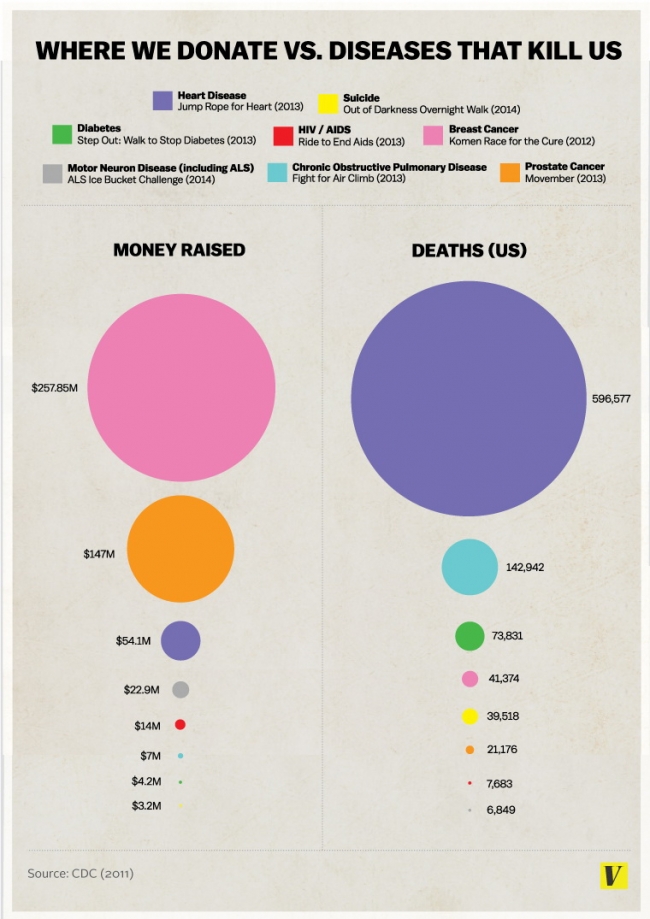 The truth about the Ice Bucket Challenge: Viral memes shouldn't dictate our charitable giving
|
via