Friday, June 27, 2014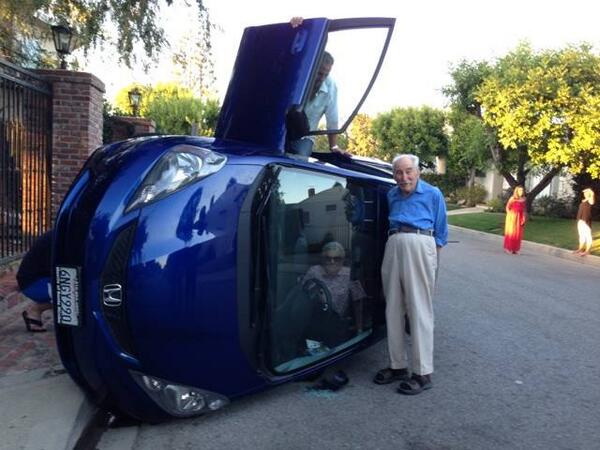 An octogenarian and his wife of 60 years flipped their car over in Bel Air, CA, last Friday and what else could they do after that but pose for photos. From
The Daily Mail
:
The married couple were driving their electric-blue Honda sedan with California license plates when the vehicle flipped over, landing on its left side on a tree-lined street.

No one was injured, but the female driver found herself trapped inside while her husband was able to climb out of the passenger's seat.

As they waited for help to arrive, the husband sporting a pair of grey trousers hiked up to his chest happily posed for photos outside the overturned car with his wife still stranded inside.