Thursday, February 27, 2014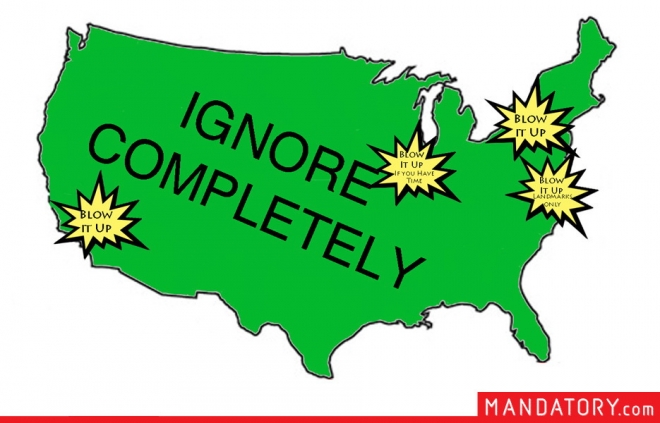 Mandatory
maps the most important places in the United States, according to movies that feature alien attacks.
I'm not sure why every group of aliens that have invaded the planet in movies have done so with the exact same game plan. They never go for nuclear power plants or

come in with a death ray that evaporates Middle America. I'm assuming their map of the country looks exactly like this. Can someone ask Will Smith and Jeff Goldblum to make sure?
Mandatory
|
via