Tuesday, December 17, 2013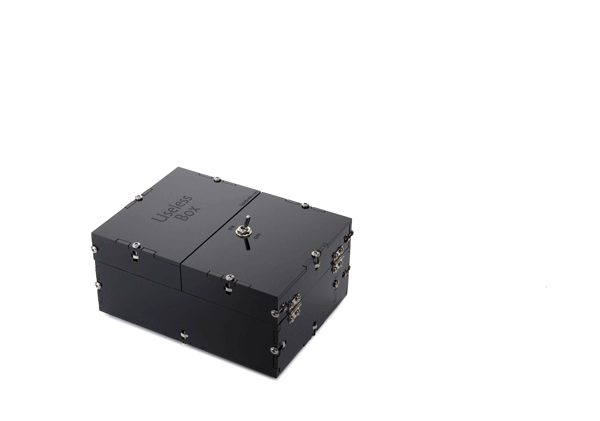 Christmas gift idea of the day:
Do It Yourself Useless Box Kit
, from
Convenient Gadgets & Gifts
Flip a switch and launch your very own nuclear attack with the Useless Box. Well, actually, turn the Useless Box on and this clever electromechanical box turns itself off. That's right, experience endless, useless fun with the fully assembled Useless Box. Also known as the Useless Machine. Every time you flip the switch on the Useless Box, a little finger pops out and turns itself off. Sure it's useless... but it keeps your itchy switch-flippin' fingers busy!

The Useless Box Kit does NOT come assembled and requires a Soldering Iron to assemble it. Includes an attachable red LED so that you can make your Useless Box glow from the inside!
Also:
Already-assembled useless box