Wednesday, October 9, 2013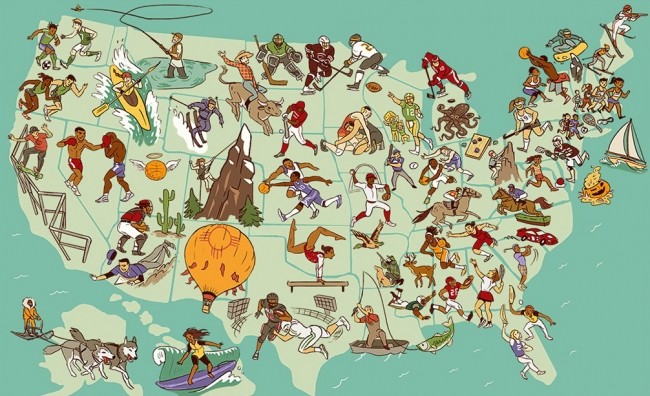 Slate
has created
this interactive map of the U.S.
, in which a sport is assigned to each one of the states.
If every state in the union had to choose an official sport, what would they pick? Football, football, lacrosse, football, skiing, football, football … and Alaska gets the one with sled dogs. But what if you had to assign one sport to each state, and could use each of those sports just once? How would you disperse our favorite pastimes among the 50 states and Washington, D.C.?
Slate