Thursday, October 31, 2013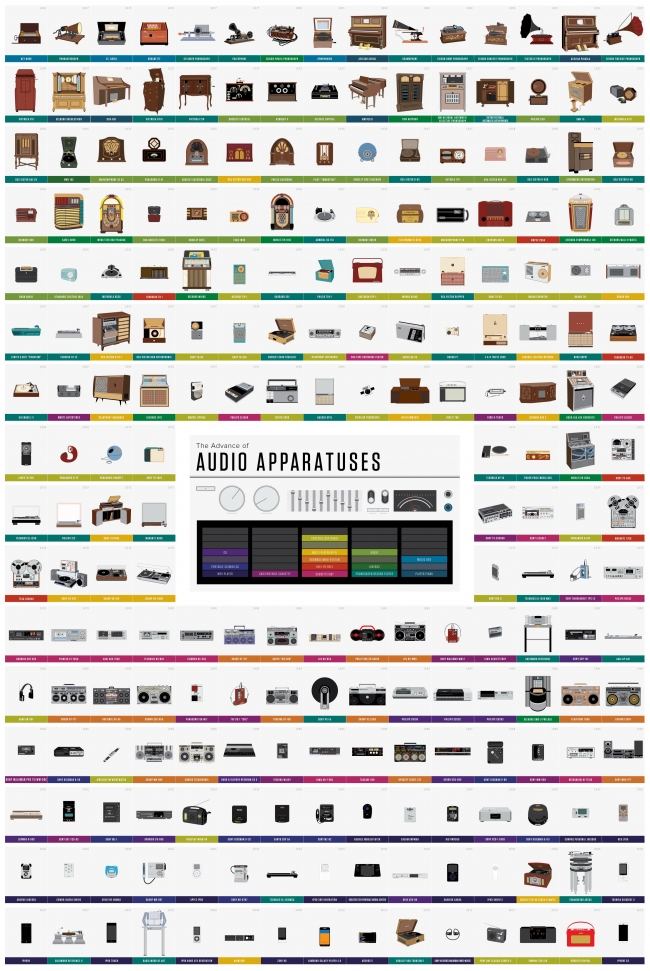 enlarge
With
The Advance of Audio Apparatuses
,
Pop Chart Lab
offers us a visual history of music playing devices, from 1840 to the modern day.
Color-coded and hand-illustrated, this chart scores a wide spectrum of audio devices, from Edison's early phonograph to the Disco Lyte boombox to the Sony Walk/Discman, all the way to the rise of mp3 players like the iPod and Zune. If music is the gateway to the soul, this high-fidelity timeline lays down the ways we've been unlocking the doors through 173 years of audio history.
Prints available in the link.
via