Monday, September 16, 2013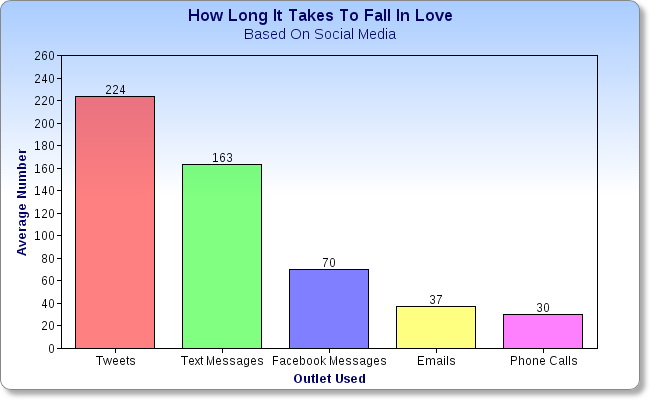 A study conducted by European online retailer
PIXmania
shows how long it takes to find a partner by using different types of social media, by the amount of interactions between the users.
From
DailyMail
:
The study, which was conducted by electronics retailer PIXmania, found that within the space of a single generation, the amount of time taken for love to blossom has more than halved.

Couples aged 55 and over said on average their courting process took more than two and a half months (78 days) whereas for those under the age of 25 it takes just under one month (24 days) for them to refer to each other as boyfriend and girlfriend.

As a result, researchers believe that this could signals the end of the traditional 'three day rule' where would-be lovers wait for 72 hours before calling a date back.

Instead, it's now closer to three hours, with two thirds saying they were happy to contact their new beau within four hours of their first date.
HowAboutWe
|
via