Tuesday, September 10, 2013
Last week, Ukrainian heavyweight fighter Wladimir Klitschko posted
the following pic
to Twitter, captioned
"Ish ... . Lol. Trying to catch u since I'm 12. @Schwarzenegger"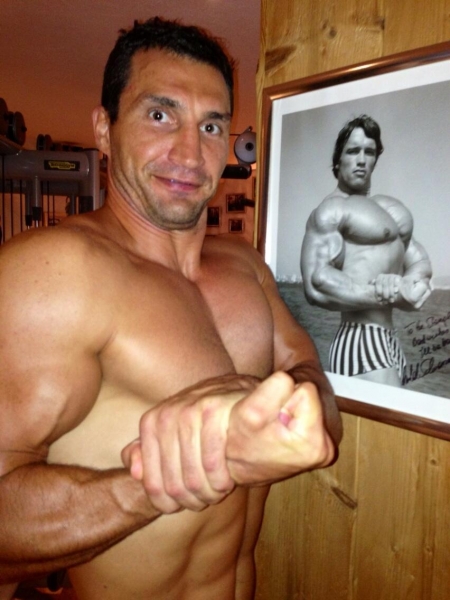 To which, a flattered Arnie
replied
:
"@Klitschko Great shot! It's fantastic to see one of my favorite champions nailing my pose. Right back at you,"
and shared this image of himself posing as his admirer: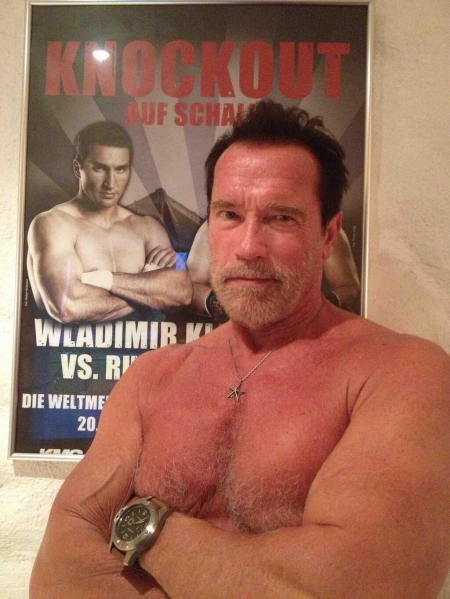 They then celebrated, by
meeting for dinner the next evening
at a restaurant in Austria.
via