Monday, July 8, 2013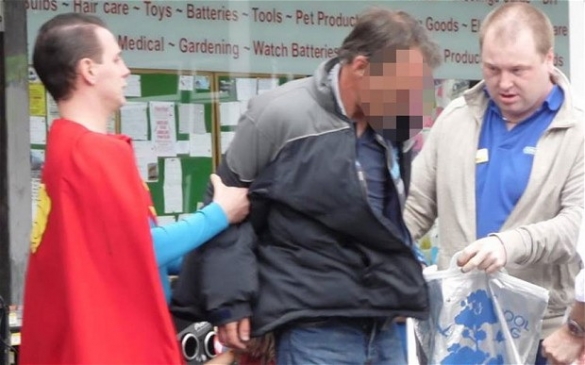 From The Telegraph:
Superman fan catches shoplifter while dressed as superhero
Luke Junior, 24, was wearing the distinctive blue and red caped outfit as he took part in a charity fundraising event outside a shop.

When he spotted a thief running out of the store and being chased by staff, he grabbed hold of the shoplifter and made a citizen's arrest.

Mr Junior, who was already nicknamed Superman after previously pulling two men from a car accident, held on to the thief until two police officers arrived at the scene outside the Heron Foods frozen food shop in Sheffield, South Yorks.

Families cheered his heroics, while the man was arrested and taken away in handcuffs as the Superman theme played in the background over the event's PA system.