Tuesday, April 30, 2013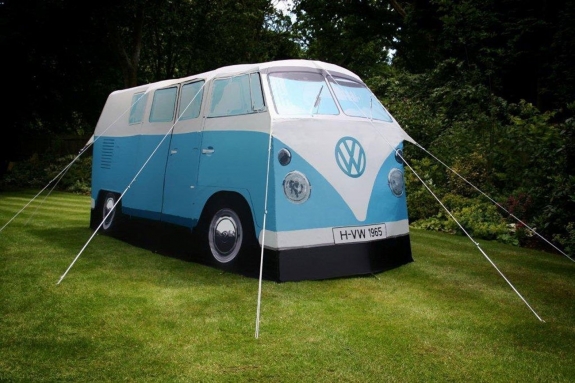 A cool tent in the shape of a Volkswagen Type 2 aka VW Bus aka VW Transporter.
Exact Scale Replica VW Camper Van Tent in Blue At a recent festival it struck the guys at the Monster Factory by the lack of innovation in the tent market ... row after row of similar tents meant we had to put our heads together to come up with something truly different. We applied our renowned product twist and the 1965 VW camper van tent was born. Every detail is exact to the original, apart from the small matter of a lack of engine!
VW Camper Tent