Tuesday, April 9, 2013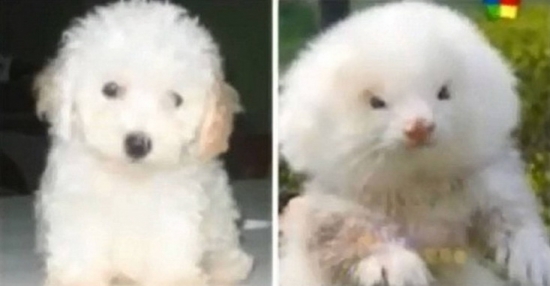 From
The Independent
:
A gullible retired man in Argentina has fallen victim to a scam after discovering the toy poodle pups he bought at a local market were actually fluffed-up ferrets on steroids.

The unnamed pensioner from Catamarca discovered he had been duped when he took the two animals to his local veterinarian to be vaccinated.

The ferrets had been given steroids to increase their size and had been groomed to make their coats resemble those of pedigree poodles.

Following an investigation local press realised that the man was not alone. Another woman had been told she was buying a chihuahua, but also ended up with a ferret.

According to reports the pensioner paid around £50 for his pedigree 'poodles'. The genuine article can ordinarily cost anything up to £700.
via