Thursday, March 28, 2013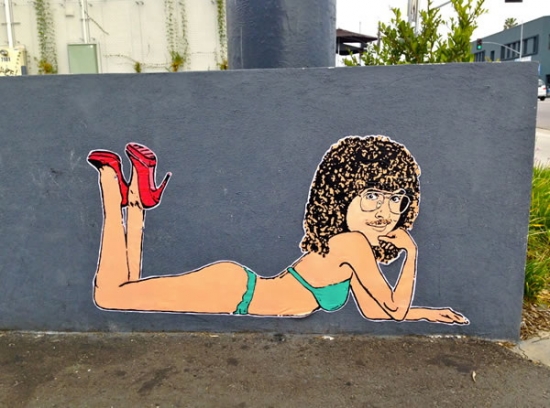 Weird Gal
Punny street artist
Hanksy
continues his artistic spree in Los Angeres (
previously
) in preparation for his upcoming show at
Gallery 1988
, on May 24th.
In an email he wrote
Bowery Boogie
, he lets them know that the LAPD is a fan of his pop-culture mash-ups.
He says While pasting the new "Weird Gal" stencil to a streetside canvas on Melrose, the local authorities showed up and cuffed the artist. He was ultimately let go with a stern warning. "The LAPD were nice enough not to make the handcuffs too tight," Hanksy tells us. "They laughed and instagramed my 'Weird Gal' piece."

More - after the jump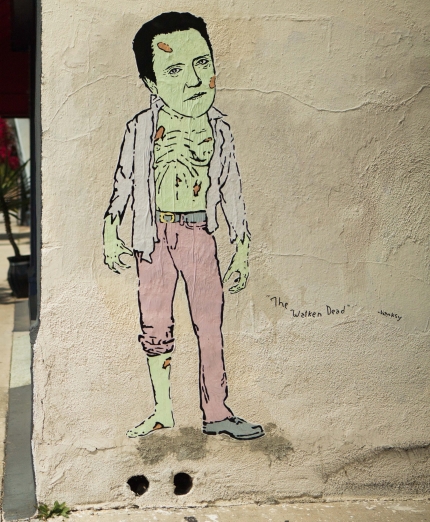 The Walken Dead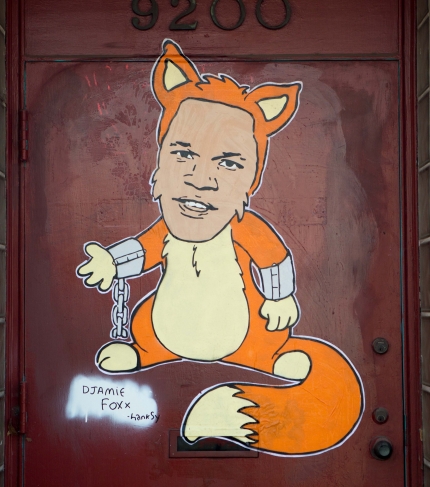 Djamie Foxx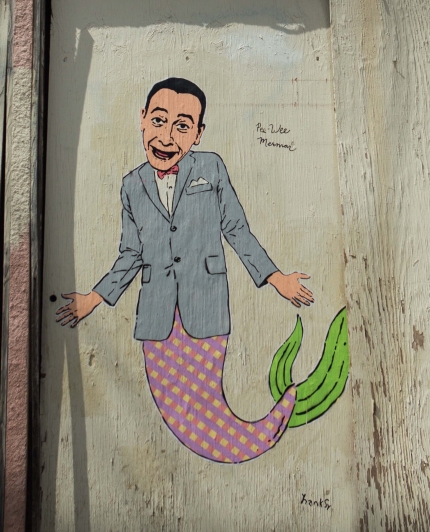 Pee Wee Merman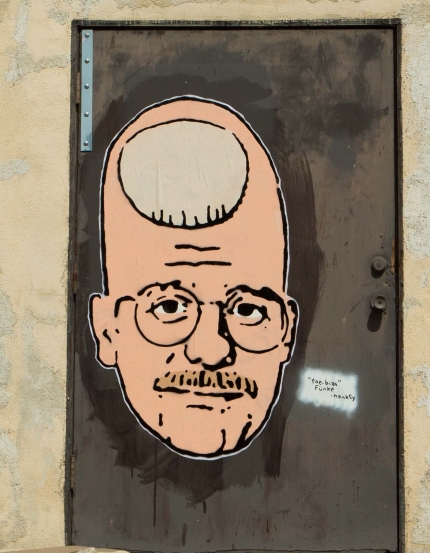 Toe-Bias Fünke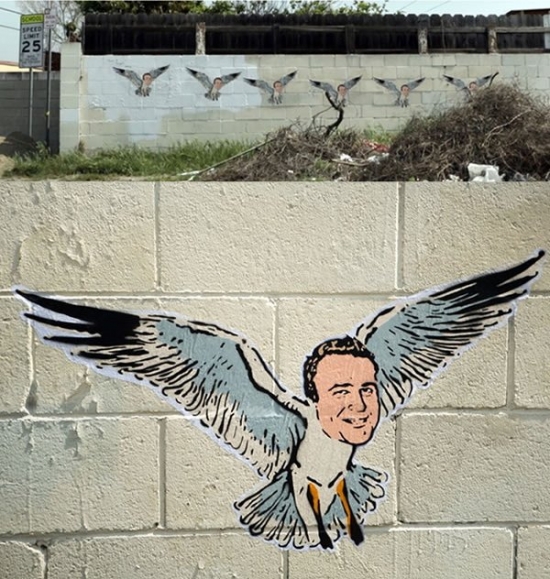 Flock of Segels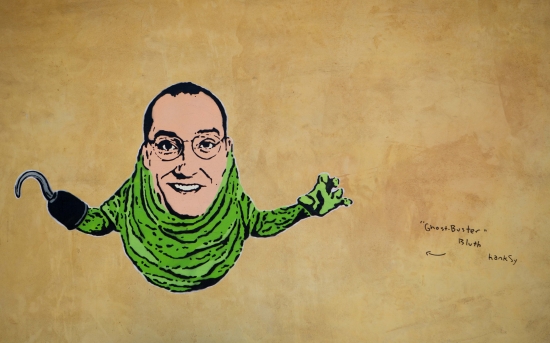 Ghost-Buster Bluth
Bowery Boogie