Thursday, March 14, 2013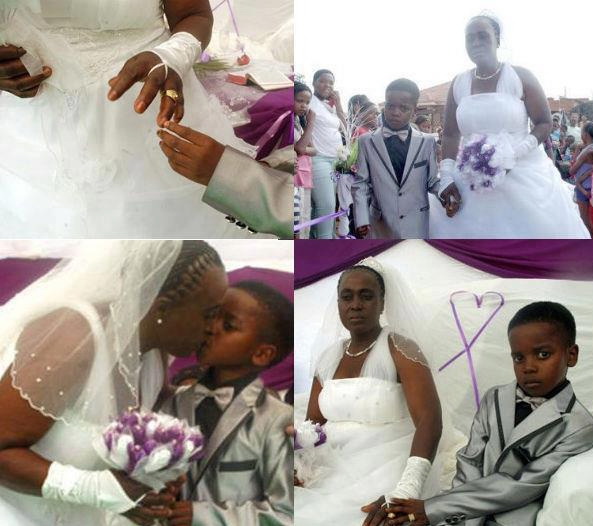 From
The Independent
:
An eight-year-old South African boy has married a woman in her 60s after claiming the ghost of his long-dead grandfather told him to do so.

Sanele Masilela and already married mother-of-five Helen Shabangu tied the knot at a ceremony in front of 100 guests after Sanele claimed his deceased ancestor told him he was in love with Ms Shabangu and asked the child to marry her on his behalf.

Fearing trouble with the spirit world if the wedding did not take place, all parties agreed that it must go ahead.

The marriage means eight-year-old Sanele is now the 'stepfather' to Ms Shabangu's five children, who are all aged between 27 and 37.

Although Sanele was said to be happy to go through with the marriage, it appears the groom already has his doubts over the long-term future of the couple.

"When I am older I will marry a lady my own age," Sanele apparently told reporters. He added that he still planned to "go to school and study hard".
pica
via