Tuesday, September 18, 2012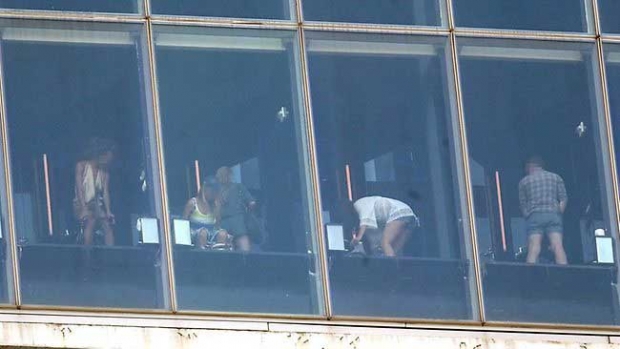 From
Nothing To Do With Arbroath
:
You're sitting on the toilet in a New York hotel minding your own business, when all of a sudden someone standing outside on the street waves at you. And they are taking photos. The floor to ceiling windows are not blacked out.

Restroom users at the Boom Boom Room club on the 18th floor of the The Standard Hotel are completely visible from the street below as they do their business, thanks to 10-foot, floor-to-ceiling windows. The toilet-sitters get wondrous skyline views.

But the windows work both ways — much to the chagrin of relief-seekers after they're told what could be seen from the street.