Monday, September 17, 2012
Redditor
Mard86
writes: "
My co-worker sent an email saying he would be late because he was trying to untie a squirrel tail knot. I asked for a picture, and he delivered.
"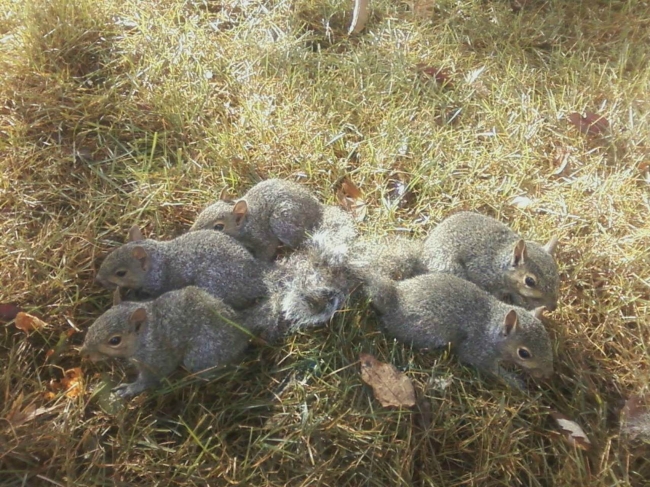 This is the email he sent:
I was pressed into squirrel rescue this morning on my way out. 5 young squirrels got tangled in Christmas lights in my neighbor's yard. We got the lights off, but now their tails are one big knot, so I have to bring them into a rescue place to untie them, as I am unequipped to untie squirrel tail knots. I should be in this afternoon.