Thursday, August 9, 2012
A passenger on an Alaska Airlines flight to Seattle was seated next to a window with a view of the plane's wing and saw this: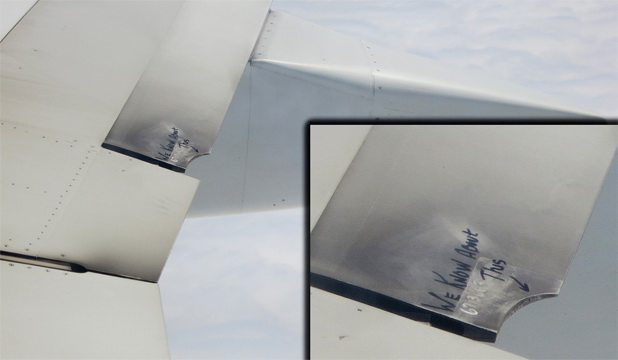 Needless to say, the man suddenly felt safer.
The incident on July 28 drew comments on Twitter and other social media websites, but the Seattle-based airline says there was nothing to worry about.

Spokeswoman Bobbie Egan said today that it was an approved trim repair to the corner flap on the right wing. A maintenance technician wrote to let the flight crew know.

Egan said: "The message was the result of someone's good intentions," but the wing note "was not appropriate and did not follow company procedures".
Stuff.co.nz
|
via