Wednesday, August 8, 2012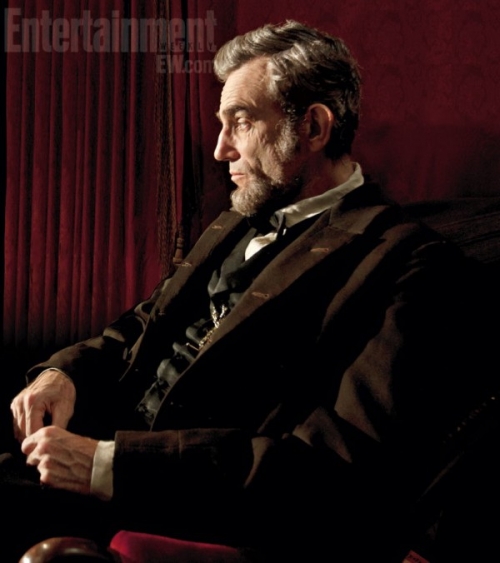 We've had a sneak peek at actor Daniel Day-Lewis in Abe Lincoln make-up for Steven Spielberg's
Lincoln
before.
Spielberg talked to
Entertainment Weekly
about the actor's technique and him getting into character, which is something typical for Day-Lewis.
Daniel was always conscious of his contemporary surroundings. Daniel never went into a fugue state. He did not channel Lincoln. All that stuff is just more about gossip than it is about technique.

I was calling [all] the actors by their character names. That was something I felt was important to establish a little authenticity, maybe even more for me than for them.
via