Tuesday, June 19, 2012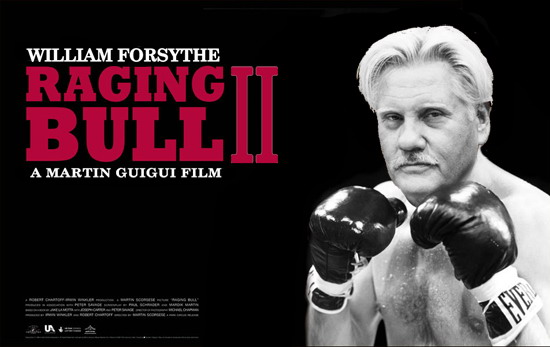 Do we need it? I don't know. Are they making it? Yes.
The film, which is in filming stage, will star William Forsythe as the older Jake LaMotta, and
Mojean Aria
playing the younger one, and it's being directed by
Martin Guigui
. No Martin Scorsese.
via