Tuesday, June 5, 2012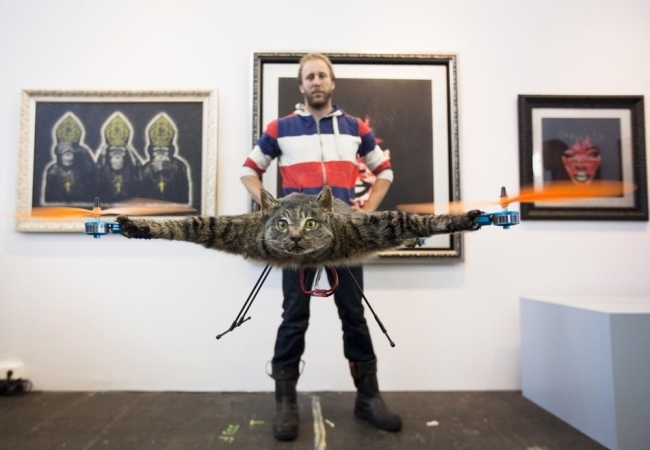 With the help of RC helicopter enthusiast Arjen Beltman, Dutch artist Bart Jansen turned his cat Orville (after pioneer aviator Orville Wright) into a helicopter. He was taxidermied after being run over by a car and added propellers to its paws.
They call it the Orvillecopter and it is on display at the Kunstrai art festival in Amsterdam.
Daily Mail
Here
's a video of the cat helicopter flying
Here
's a theme song Jenny Jaffe and Max Ash wrote for the cat helicopter