Thursday, May 3, 2012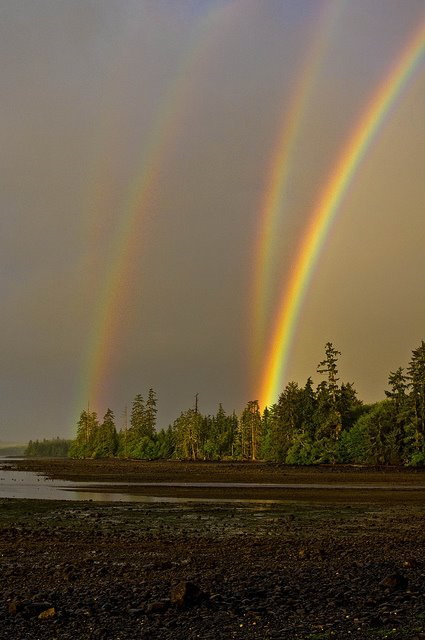 Eat your heart out
Paul Vasquez
!
Redditor
Faleboat
offers an explanation that other users seem to agree with:
My guess is that the secondary light source creating the secondary set of double rainbows is the sun reflecting off the lake in the photo. This would explain why the second set is dimer, and at a different angle.

The altering angles means the sun would need to be pretty low in the sky, which would make the rainbows appear even brighter, as the back ground horizon would be closing on twilight. This is what we see in this image, so that's the hypothesis I am running with.
via