Monday, April 23, 2012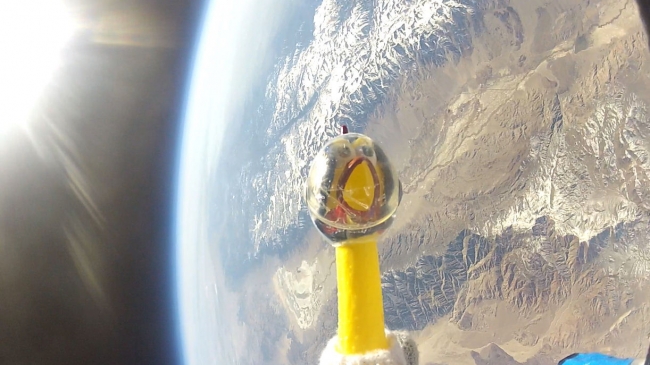 At the beginning of March, the sun unleashed the most intense radiation storm since 2003. And that's when students at the Bishop Union High School in California have thought to themselves "what better way to study the solar radiation than sending a rubber chicken to space?"
The fowl named Cammilla, the mascot of NASA's Solar Dynamics Observatory, was equiped with sensors to measure the radiation and sent to 120,000 ft, where she was exposed to high-energy solar protons at point blank range.
NASA Science News
|
via