Wednesday, March 21, 2012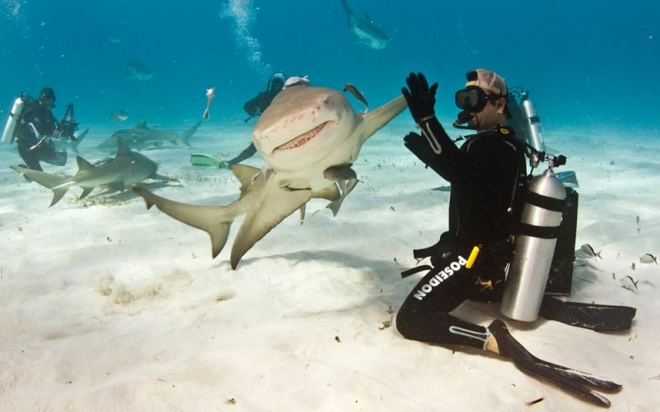 Give me some fin!
From
The Telegraph's Pictures of the Day
:
Eli Martinez was interacting with the lemon shark in the balmy waters off the coast of The Bahamas. Eli, who works as the editor of Shark Diving magazine, said: This particular shark I had encountered before. She is very laid-back so I knew if I held my hand out she would come over. At first she was swimming straight towards me, but I didn't expect her to turn at the last moment. She tapped my palm with her fin like we were high-five-ing.