Thursday, March 29, 2012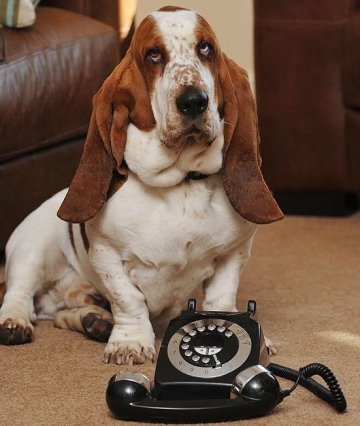 From
The Sun
:
George, the two-year-old Basset Hound, had knocked the phone to the floor and got entangled in the wire — winding it round his neck.

And he panicked so much he incredibly managed to ring 999 as he pawed at the phone trying to free himself.

The emergency operator alerted police who dashed to the empty home of driving instructor Steve Brown and his daughter Lydia, 18 on Saturday night.

They were preparing to smash down the door when a family friend from a nearby house ran out with a key to let them in.

Four officers sprinted through the house in South Hiendley, West Yorkshire, searching the rooms.

And then neighbour Paul Walker walked into the living room and found terrified George choking — with the phone lead wound tightly round his neck.

Paul, 41, ripped the phone apart to wrench the wire from George's throat.
via