Tuesday, February 28, 2012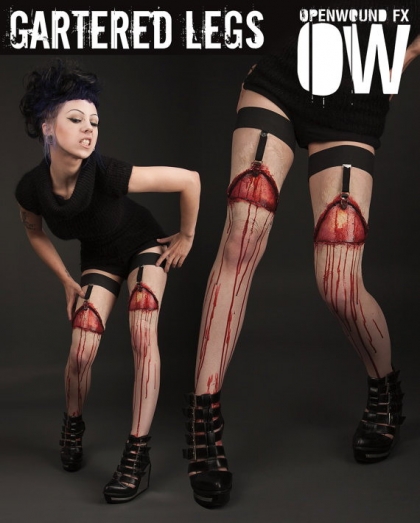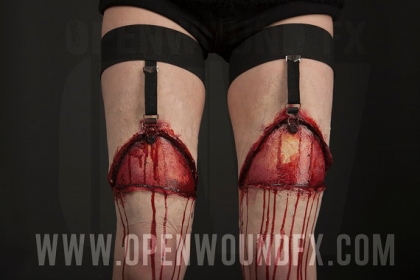 Made by designer Meaghan O'Keefe and available for purchase at
OpenWoundFX Etsy shop
:
Get your Gartered Legs just in time for Halloween! They make the perfect accessory to bustles, stilts, little black dresses and pretty much anything else you can imagine! Zombie Can-Can Girls! Gory Go-Go Dancers! Victims of Sadistic Torturers! Bizarre Ballet acts!.....

Gartered Legs are perfect for your haunted attraction!
The prosthetics are re-usable and easy to wash and apply for night after night of squeamish horror! Your actors will be inspired and your customers terrified! Wherever they're worn, Gartered Legs are the star of the show.
via